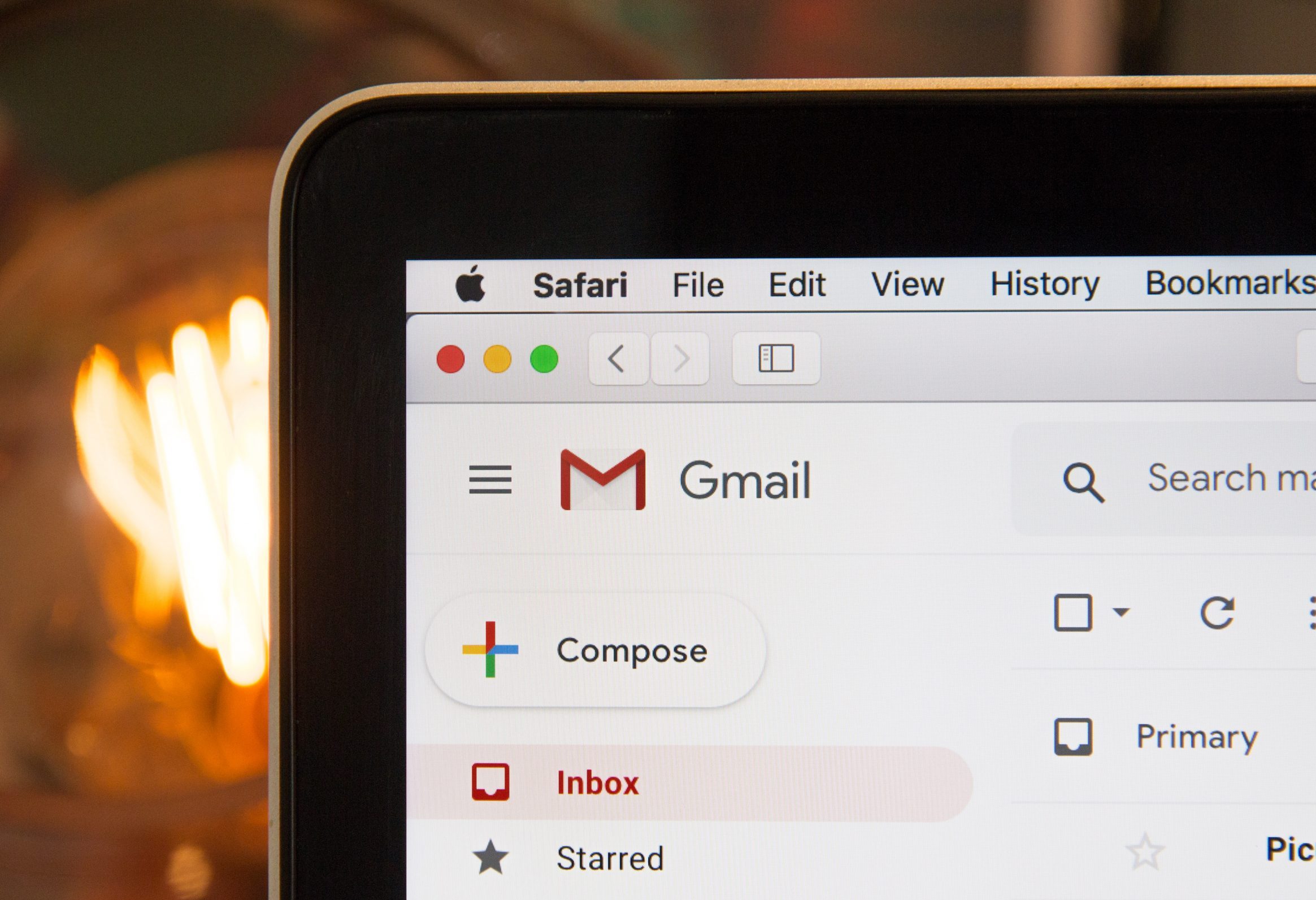 18 Useful Email Client Market Share Statistics to Remember
Email clients are vital tools for just about everyone in the 21st century. Those who aren't using them for work and business purposes use them in a personal capacity. 
The thing is:
While emailing has become a little less popular as a way to communicate with friends and family, it's still a vital tool in business environments.
Now:
Understanding which tools people choose for email will give you important insight into the current state of email and the role it will continue to play in the future. 
So, we decided to gather the latest email client market share statistics to help you out. They will show you which email clients are most popular, which ones businesses are using, the difference devices and operating systems make, and much, much more.
Let's get cracking.
Engaging Email Client Statistics (Editor's Choice)
Apple iPhone has 37% of the email client market.
Smartphones and tablets account for 42% of opened emails.
Outlook is the fourth most popular client and is popular among business desktop users.
Gmail and Yahoo are the most popular domain names from email providers.
The market share of Windows Live Mail has fallen to less than 0.1%.
Outlook.com accounts for 48% of webmail usage.
18.7% of marketers are creating richer email experiences, while 27% are creating simpler email designs.
Email Client Market Share 2019
The share of the market for email clients tells us a lot about how both businesses and individuals are using email tools. Email client market share stats demonstrate that there is a wide choice of possibilities that are popular with people for different reasons, with Apple, Google and Windows providing some of the most popular options. 
So what does the market share currently look like?
Let's find out.
1. Apple iPhone had the largest share of the market, with 37% in December 2019.
(Email Client Market Share)
Emailclientmarketshare.com tracks email client market share, updating regularly. The most popular email clients in 2019 include Apple iPhone, followed by Gmail, Apple Mail, Outlook and Yahoo! Mail. After Apple iPhone, Google holds a 25% share of the market and email client revenue.
2. 42% of emails are opened using a smartphone or tablet.
(Litmus)
Mobile is the most popular environment for opening emails, matching up to the popularity of tools that look good on mobile. However, webmail isn't too far behind at just below 40%, showing that many people open their email in a browser rather than a specific app, while just over 18% use desktop applications.
3. Yahoo! Mail usage rose by almost 5% in 2019.
(Litmus)
Yahoo! Mail rose from 1.4% in 2018 to 6.6% at the end of 2019, giving it significantly more of the global email client market share. This is due to the merging of Verizon Media services, which include Yahoo! Mail, AOL, and Verizon. These are now all counted as Yahoo! Mail in the stats, making it the second most popular webmail client after Gmail.
4. The Apple iPhone market share increased in Q4 2019.
(Email Client Market Share)
Before October 2019, Apple iPhone and Gmail were just a couple of percentage points away from each other in terms of market share. However, in the last quarter of the year, the usage of the tool went from 26% to 31%. Meanwhile, Gmail's market share dropped from almost 30% down to 25%. Apple Mail also rose in popularity, but the Apple iPad email tool dropped.
Business Email Client Usage Report
Another essential thing to understand about email client usage stats is how businesses use email clients. In a business environment, the choice of email client is likely to be different to the options people choose for their personal email. While plenty of people use mobile for work, too, they will also use desktop applications and webmail, including with other integrated tools.
5. The average office worker receives 121 emails every day.
(DMR)
Office workers need a good email client that can manage their influx of emails. Not only that, but they often need a tool that will work together with other applications. So, businesses need to choose their email clients based on their employers' needs and how they can improve communication and productivity. The email client market share for B2B needs to considered carefully.
6. Outlook is the fourth most popular email client.
(Email Client Market Share)
Another interesting fact about the enterprise email market share is that the fourth most popular email client and the most popular desktop client, Outlook, is a very popular choice with businesses. They chose it for many reasons, not least its appealing email client design interface. 
Check this out:
The Outlook email client market share declined slightly in the second half of 2019. But at one point, it was the third most popular email client, beating out Apple Mail, which has now overtaken it. Outlook has also seen a dip in December in previous years – perhaps people use it less during the holidays.
7. Click-through rates are 47% higher for B2B campaigns than B2C email campaigns.
(Emarketingplatform)
This statistic shows just how important it is for B2B businesses to pay attention to the business email client market share. Email is still an extremely important communication tool for business people. What's more, sales and marketing emails are a great way to get in touch with key decision-makers.
The Popularity of Email Providers
As well as paying attention to email clients, it's also important to think about the email provider market share in 2019. Some email clients also provide email services, including Gmail. They can usually be accessed via webmail in a browser, so there's no need for an external email client such as a desktop or mobile app.
8. 16.3% of websites use Gmail for email services.
(W3Techs)
It's important to consider which email providers are connected to websites, particularly when it comes to business websites. B2B companies should take into account which email providers their potential customers might be using. Microsoft, GoDaddy, Endurance and Yandex are also all popular choices for websites.
9. Google, Yahoo, and Hotmail are the most popular email domains.
(Online Email Verify)
Not all emails are attached to a website. When taking all emails into account, gmail.com is the most popular domain, with 17.74% of live emails, and yahoo.com not far behind. These domains are most popular for personal emails. Most businesses, except for some small businesses, will have their own domains, although they may still use one of these email providers.
Desktop vs Mobile and Operating System Email Client Popularity
The rise and rise of mobile is always fascinating to watch. Still, desktop computers and applications are still very important, particularly in the business world. Looking at email client statistics by the environment they are used in, we can see some interesting things.
10.  3 Apple email clients are in the top 10 email clients with the biggest market share.
(Email Client Market Share)
Many people think Apple iPhone is the best email client for smartphone, with its share of the market at 37% in December 2019. Clearly, plenty of people have iPhones and choose to use the application. Apple Mail has 10% of the market, while Apple iPad has 4%.
11. 2 Android email clients also feature in the top 10 email client application list.
(Email Client Market Share)
While not as popular as Apple's mobile applications, Samsung Mail and Google Android offer two options that rank as the best email for Android or at least among the most popular. While Apple products are popular, ignoring Android users would be a mistake.
12. Windows Live Mail's market share is below 1%.
(Litmus)
Those looking for the best email client for Windows 10 tend to opt for Outlook over the Windows Live Mail application. In Q1 2019, desktop email opens were at 9.2% for Outlook, ahead of other email clients, while Windows Live Mail opens were at 0.5%. The market share hasn't grown since 2018 and in fact fell to 0% in December 2019.
13. Apple Mail is the second most popular desktop email client. 
(Litmus)
Although Outlook is the best email client for desktop, with a 7.8% market share in Q1 2019 and 10% by the end of the year, Apple Mail is the best email client for Mac. The popularity of the tool is on the rise, and it overtook Outlook at the end of the year. Both email clients are close in terms of market share and may continue to switch places in the rankings, so it doesn't make much sense to prioritize users of one over the other.
14. According to email client market share statistics, Mozilla Thunderbird has a small market share.
(Litmus)
Those looking for the best email client for Linux often turn to Mozilla Thunderbird. This is also one of the most popular options in open-source email client market share statistics. The email client had a small market share throughout 2019, although it doesn't currently appear in the top 10 list of email clients. Oscillating between 0.1% and 0.5% in 2019, it performed at about the same level as Windows Live Mail.
15. Outlook, Gmail, and Yahoo are most popular for webmail.
(Campaign Monitor)
Webmail shouldn't be ignored, as it's still a significant environment for opening emails that many people use. In addition to the popularity of the Outlook desktop client, Outlook.com is also popular in email client market share stats, with 48% of the market share. The Gmail market share is also significant at 25%, and Yahoo holds the same. AOL Mail represents a tiny 2%.
16. Tablet usage is declining.
(Kevin Mandeville)
While mobile device and mobile email clients are generally on the rise, tablet usage is not faring so well. It's smartphones that are most popular, while Apple iPad's market share dropped 3% from the beginning of 2017 to 2018. While still in the sixth position in terms of the most popular clients, email client statistics show that it fell to 4% of market share at the end of 2019, down from 8.5% in April 2019.
How Businesses Are Designing Email Campaigns for Email Clients
With all of this information at hand about which the email client market share for both businesses and individuals, it would be a shame for businesses to let it go to waste. Many businesses are being smart and taking email client into account when designing their emails and campaigns.
17. 68% of companies have integrated mobile marketing into their marketing strategy.
(Salesforce)
With the majority of emails now opened on mobile devices, mobile marketing is essential and needs to be part of any email marketing campaign. It's important for not just emails but also landing pages and websites to be designed with mobile in mind.
18. 18.7% of marketers are creating richer email experiences, while 27% are creating simpler email designs.
(Litmus)
Knowing which email clients your email recipients are using often means designing emails to work with the less advanced clients with fewer capabilities. This means many marketers are trying to keep their email designs simple. However, others are trying to create richer experiences that work with more advanced email clients. This can require a careful balancing and dynamic design so that the emails work for all.
And on that note:
Let's not forget to look ahead to the rest of the year and what lies beyond. Looking at email client market share trends for 2020 is important, and the stats are an excellent resource to watch to find out more.
These email client market share statistics provide insights into how people are using email, and they give us a pretty good idea of the future of how email might be used.
Sources: