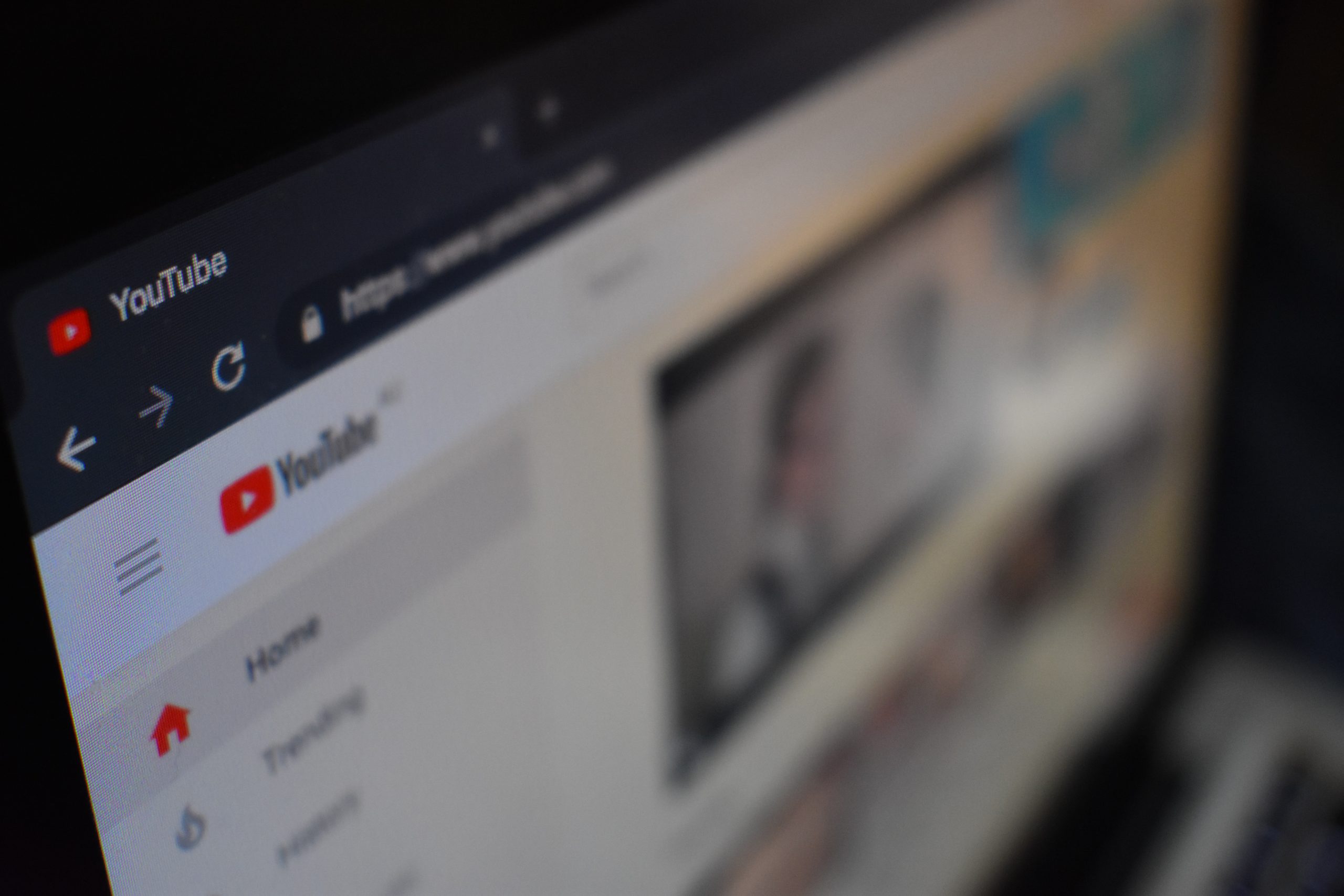 29 Impressive Video Advertising Statistics
Would you like to learn more about the effectiveness of video advertising? Then you're in luck! 
We've got all the information you need and all the video advertising statistics you can handle. Fast becoming the most popular form of digital advertising, video marketing is set to take the world by storm in 2020.
Already a major form of online advertising, video content delivers a meaningful return on investment and enables brands to engage effectively with their target audience. 
Watched, shared, liked and rated: 
Video is interactive, informative and insightful. 
To get the lowdown on how video content is being used, take a look at our ultimate collection of stats and facts…
Fascinating Video Marketing Stats (Editor's Picks)
More than 1 billion hours of video are watched on YouTube every day. 

Considered to be one of the

best video advertising campaigns

ever, Nike's advert featuring soccer star Ronaldinho was the first online video to get one million views.
Despacito was the most-watched YouTube video in 2019, with over 6.5 billion views.
51% of adults in the US use online videos as a learning tool when they aren't sure how to do something. 
The majority of video ad expenditure originates from the United States.
It is predicted that over 8 million minutes will cross the internet every second in 2020.
The majority of mobile views occur on mobile devices rather than on desktops or laptops.
General Video Advertising Facts and Statistics
1. Video content is watched around the world. 
(Statista)
Over 90% of all internet users in Saudi Arabia, Turkey, China, and New Zealand watch video content. In a further 10 countries, over 80% of internet users view video content. With over half the world's population now online, it's clear that video content is reaching a significant proportion of the global population. 
2. Video advertising's popularity is increasing.
(Hubspot)
Over 50% of people want to see more video content from businesses and brands they support. Despite video ad statistics showing a rise in the amount of content being produced and published, internet users are still eager for more video content. 
3. Product videos can drastically increase sales.
(Neil Patel)
Video marketing statistics confirm that product videos can significantly enhance conversion rates. In fact, users are 64-85% more likely to make a purchase after watching a product video compared to other users.
4. Landing page videos increase conversions by 86%.
(Wordstream)
Businesses are increasingly using digital video advertising on their websites. 
But what about on landing pages? If you aren't featuring video content here, you're missing out. Adding an advertising video to your landing pages could increase your conversion by up to 86%.
5. Video content will account for the majority of web traffic by 2021.
(Business Insider)
As video consumption grows and demand for video content increases, it will become the predominant form of online content in upcoming years. Indeed, video ad statistics show that it is expected to account for over 82% of all internet traffic by 2021.
6. Users share videos more than any other type of content. 
(Forbes)
Video marketing statistics 2019 Forbes confirm just how popular video content is with internet users.
What's more:
People don't simply watch videos and make subsequent purchase decisions – they actively share the content, too. As recent video marketing stats show, videos are shared 1,200% more than links and text combined. 
7. 80% of site visitors will watch a video.
(My SMN)
To encourage users to stay on your site, you'll need to provide them with engaging content and seamless user experience. 
Did you know that more people are likely to watch your videos than read your content? 
While 20% of users will read content on a site, 80% will watch a video. This is one of the most important video advertising statistics for marketers to consider when they're determining how to reach their target market. 
Video Advertising Statistics on Social Media
8. Watching videos and using social media are the most popular online activities.
(Smart Insights)
For users, visiting social media platforms and watching videos online are the best way to use the internet. As the two most popular online activities, this is where users spend most of their time. Innovative businesses are responding to these trends by publishing content across a wide range of social media platforms. 
9. Marketers are prioritizing social video content.
(Animoto)
According to video advertising statistics, 81% of marketers are optimizing content for use on social media. As social media video consumption accounts for a considerable amount of online video views, marketers want to ensure their content is most suited to this medium. 
10. Facebook is the second biggest video content platform.
(Hootsuite)
Facebook is second only to YouTube when it comes to video views. According to Facebook advertising statistics, the site has the second-largest viewership for online video ads. In the US, 60% of people who watch online videos choose to do so on Facebook. 
11. Facebook generates almost $10 billion in video ad revenues.
(Statista)
Video ad revenue has proven to be a giant source of income for social networks. Facebook video ad revenue alone is expected to generate a whopping $9.85 billion U.S. dollars by 2021. 
12. Facebook viewership exceeds 8 billion per day.
(Digiday)
With over 8 billion video views every day, Facebook is a valuable site for digital marketers. However, stats on video marketing show that around 85% of views take place without the sound being on. When marketers are determining how to increase video advertising effectiveness, creating content that makes an impact without the sound being audible is vital. 
13. Users spend more time watching live videos than pre-recorded content. 
(Sprout Social)
If you've yet to try your hand at streaming live content, it's time to get started. Video advertising industry statistics confirm that Facebook users who watch digital videos spend three times longer on live videos than they do on pre-recorded and uploaded content. 
14. Twitter video advertising is growing rapidly.
(Social Media Today)
Among the most interesting social media video advertising statistics 2019 are Twitter's facts and figures. Video views on the platform have doubled in the last 12 months, now reaching 1.2 billion per day. When it comes to Twitter video advertising, it is the company's fastest-growing advertising option. Furthermore, tweets featuring video generate ten times more than those without. 
15. The number of Pinterest users is increasing.
(MarketingLand)
Pinterest may not be the most well-known social media platform, but it's exceedingly popular with pinners. While Pinterest video advertising accounts for a relatively small number of pins, the platform is increasing its video content with Promoted Pins. 
What's more: 
The majority of users would like to see more content from brands and businesses. With ad revenue set to hit $1 billion, marketers are making the most of the attractive click-through rates and completed video views. 
16. TikTok is one of the fastest-growing platforms on the internet.
(Oberlo)
TikTok doesn't yet have the reach associated with more well known social media platforms, but it's only a matter of time. The app is already the most downloaded in the Apple Store, and user numbers are growing rapidly. 
As TikTok is centered on video content, it's the ideal place for brands to promote and share their video content. With the majority of users fitting within the 16 to 24 age bracket, companies can use TikTok advertising videos to engage with consumers within this demographic.
YouTube Video Marketing Stats
17. YouTube is the second most visited site on the internet.
(Brandwatch)
YouTube is officially the second biggest search online and the second most visited site worldwide, with Google taking the top spot in both categories. More than 1 billion hours of video content is watched on the site every day, with How-to video searches growing by 70% year on year. 
18. YouTube will generate $5.5 billion in ad revenue. 
(Hootsuite)
According to YouTube advertising statistics, the site will make over $5.5 billion in advertising revenue this year. YouTube searches for what products to buy have increased substantially, and over 80% of users who watch videos relating to a product they want to buy did so early on in the purchase process.  
19. YouTube views are increasing year on year.
(Think with Google)
Although we are spending less time watching television, this doesn't mean our video consumption is diminishing. In fact, the number of video views YouTube increases every year. 
Mobile Video Advertising Stats
20. More than 70% of YouTube views are from mobile devices.
(eMarketer)
The vast majority of users who view content on YouTube do so via a mobile device. This means that marketers are using vertical video advertising more often in a bid to appeal to mobile users.  
21. Mobile ad expenditure is continuing to increase.
(Connext Digital)
Marketers are making increased investments in mobile video ads. Expected to reach over $247 billion this year alone, mobile ad spend is growing rapidly. It is becoming one of the most popular ways to engage with audiences, both for consumers and marketers.
22. Mobile ads receive increased attention.
(Ipsos)
YouTube mobile ads grab viewers' attention 83% of the time. In comparison, TV commercials only receive interest on 45% of occasions. So, it is clear that marketers can engage their audience more effectively by opting to use this type of advertising. 
23. Mobile video sessions last an average of 40 minutes.
(Brandwatch)
When using YouTube on a mobile device, viewers spend an average of 40 minutes watching video content per session. With the opportunity to advertise before, during and following videos, as well as by releasing your own prerecorded and live videos with clickthrough functionality, video stats 2019 highlight just how many opportunities brands have to engage with viewers.
24. Mobile marketing is seen as increasingly important. 
(Salesforce)
In line with video advertising stats 2019, markets are placing an increasing emphasis on mobile marketing and video content. 68% of video marketers are already using mobile advertising, while over 71% expect to use more mobile marketing in the upcoming months. 
As video advertising revenue statistics point to an increasingly profitable market, it appears that mobile video advertising is becoming more popular than ever before.
Revenue and Market Share of Video Advertising
25. Video ad revenues have increased more than alternative formats.
(IAB)
According to the latest video marketing statistics, revenue from digital video advertising showed the largest growth from 2018 to 2019. When compared to other formats, such as banner ads and sponsorships, video ad revenue showed the biggest gains with an increase of over $4.4 billion.  
26. Video advertising spend will hit more than $37 billion in 2020.
(Statista)
Based on video industry advertising statistics, the expenditure arising from video advertising is expected to be more than $37 billion this year. With year on year growth predicted, the best video advertising software and platforms will facilitate a global ad expenditure of over $43 billion by 2023. 
2020 Video Advertising Trends
27. YouTube and Facebook will continue to dominate. 
(eMarketer)
YouTube and Facebook will continue to be the best video advertising platforms in 2020 and beyond. With the most video views and the biggest digital ad spends, these two sites will be the main focus on digital video marketers. 
28. Video ads will become increasingly shoppable.
(99Designs)
Some platforms are already embracing the concept of shoppable videos, but these will become even more popular throughout the year. The best video advertising networks will be those who embrace the latest technology to deliver one-click product purchases via clickthrough videos.
29. Storytelling will be used to maximize impact.
(Outbrain) 
Facebook and Instagram are already seeing returns from their video content, but other platforms will be quick to follow. As video display advertising statistics show the medium has difficulty in engaging mobile users, marketers are switching to more dynamic options. One of the major video advertising trends 2020 will be the move towards longer arcs and meaningful storytelling.
Video content has become a major force in the digital marketing industry. Online users are actively seeking out more video content. In response, brands are increasing their video ad spend and will continue to do so. 
Indeed, the widespread rise of video marketing means all industries are incorporating this form of advertising into their online strategies. From video game advertising statistics to dishwasher marketing figures, video advertising is dominating across the board. 
Bottom line:
As these video advertising statistics show, the most successful companies in 2020 will be those that use their resources to invest in video content creation and those that use the widest range of tools to promote their videos and engage with users online.
Sources: